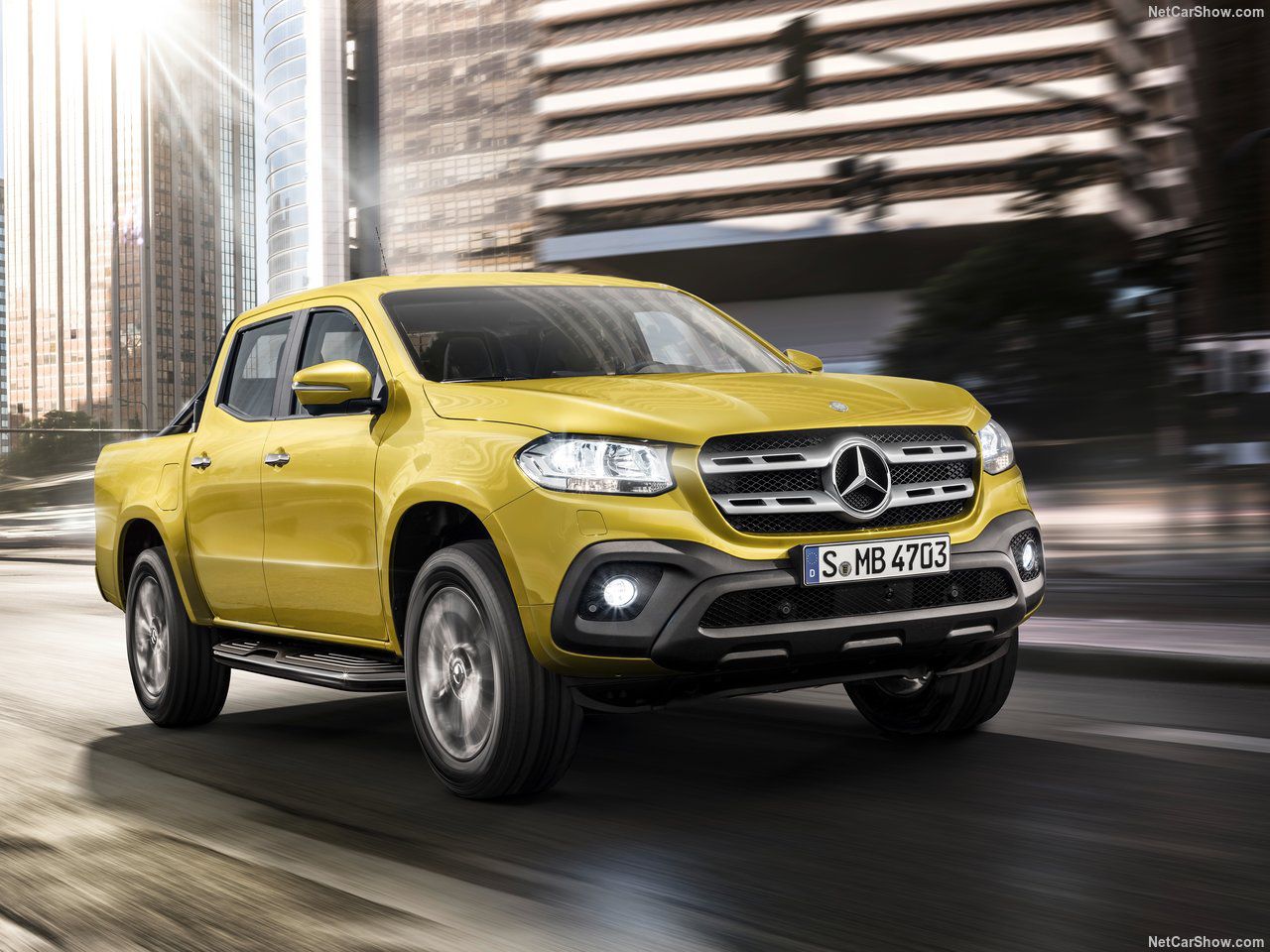 World Best Selling Pick Up 2017 ranking in the 2017 led by a record Ford F-Series, first time over the 1 million units. Globally pick up sales excited the 6 million units, first time ever, representing 48% of LCVs segment. USA, China and Canada are the biggest markets.
Global Sales
The "Pick-up" segment is considered within the light commercial vehicles, while for its nature is a quite versatile device and in several regions, from America to South Asia, it is used with to transport people and tools, not for working. However, it is classified within LCVs representing 48.2% of this market, with 2017 sales at a record 6.1 million, up 3.9%
The top three markets for this segment are USA (with 46.3% of global sales), China ( with 8.0%) and Canada (with 7.1%).
Best Selling Models
The best-selling model ranking was lead again by the Ford F-Series, which hit the milestone of 1 million sales in a calendar year, fourth vehicle in the history and highest level ever for a pick up or commercial vehicle. Total sales have been 1.076.000 (+8.7%).
In second place the Chevrolet Silverado with 661.000 units, (+3.6%), the record level for this model.
In third place the Ram Pick up  with 601.000 sales (+3.9%), at record as well.
In fourth place the king of the desert and best-selling vehicles in several African and Middle East countries and in the ASEAN region, the Toyota Hilux, with 508.000 sales (-5.3%) followed by the GMC Sierra with 288.000 units (+1.8%) and the Isuzu D-Max with 262.000 (-13.5%).
In seventh place the Ford Ranger, with 259.000 sales (+7.8%) ahead of the Toyota Tacoma with 219.000 (+2.8%), the Chevrolet Colorado with 145.000 (+9.5%) and in 10th place the Toyota Tundra with 127.000 (-0.6%).
Data Source
This report is done utilizing data extracted from our GAD (Global Auto Database) the wider Auto Sales Database actually existing in the World, with sales data by region/area/country broken down by type/size/body-style/brand/model from January 2010 to the last month. Data are collected by over 300 sources, including all the official providers (local Minister of Transportations or Associations of car Manufacturers).
Copyright
Let us to remember to all the several global media and bloggers feeding from our articles for their publications, to quote and link us to not infringe our copyright and respect our job on collecting so many data. Thanks!
Pick UPs Global Market Report
Pick ups Global Sales 2010-2017 Research provides a huge analysis of this segment trend both at global and local level. Sales reported for 103 markets, 66 brands and 209 models. Research in PDF plus data in Excel.
We provide sales by brand in the period 2010-2017 (over 37 million units) for all countries/all brands in many tables and sales of single models in single market for the period 2015,2016 and 2017.
Data are aggregated at regional level in which we report both model sales by country and country sales by model. We tracks all the 209 pick ups models on sales in the World.
| Rank 2017 | Rank 2016 | | Sales 2017 | Sales 2016 | Variation 2017 |
| --- | --- | --- | --- | --- | --- |
| 1 | 1 | Ford F-Series | 1.075.434 | 990.205 | 8,6% |
| 2 | 2 | Chevrolet Silverado | 661.198 | 638.163 | 3,6% |
| 3 | 3 | Ram pick-up | 600.896 | 578.380 | 3,9% |
| 4 | 4 | Toyota Hilux | 508.203 | 536.933 | -5,4% |
| 5 | 6 | GMC Sierra | 288.376 | 283.235 | 1,8% |
| 6 | 5 | Isuzu D-Max | 262.045 | 303.171 | -13,6% |
| 7 | 7 | Ford Ranger | 259.312 | 240.602 | 7,8% |
| 8 | 8 | Toyota Tacoma | 218.788 | 213.085 | 2,7% |
| 9 | 9 | Chevrolet Colorado | 145.773 | 133.125 | 9,5% |
| 10 | 10 | Toyota Tundra | 127.508 | 128.342 | -0,7% |
(9344)