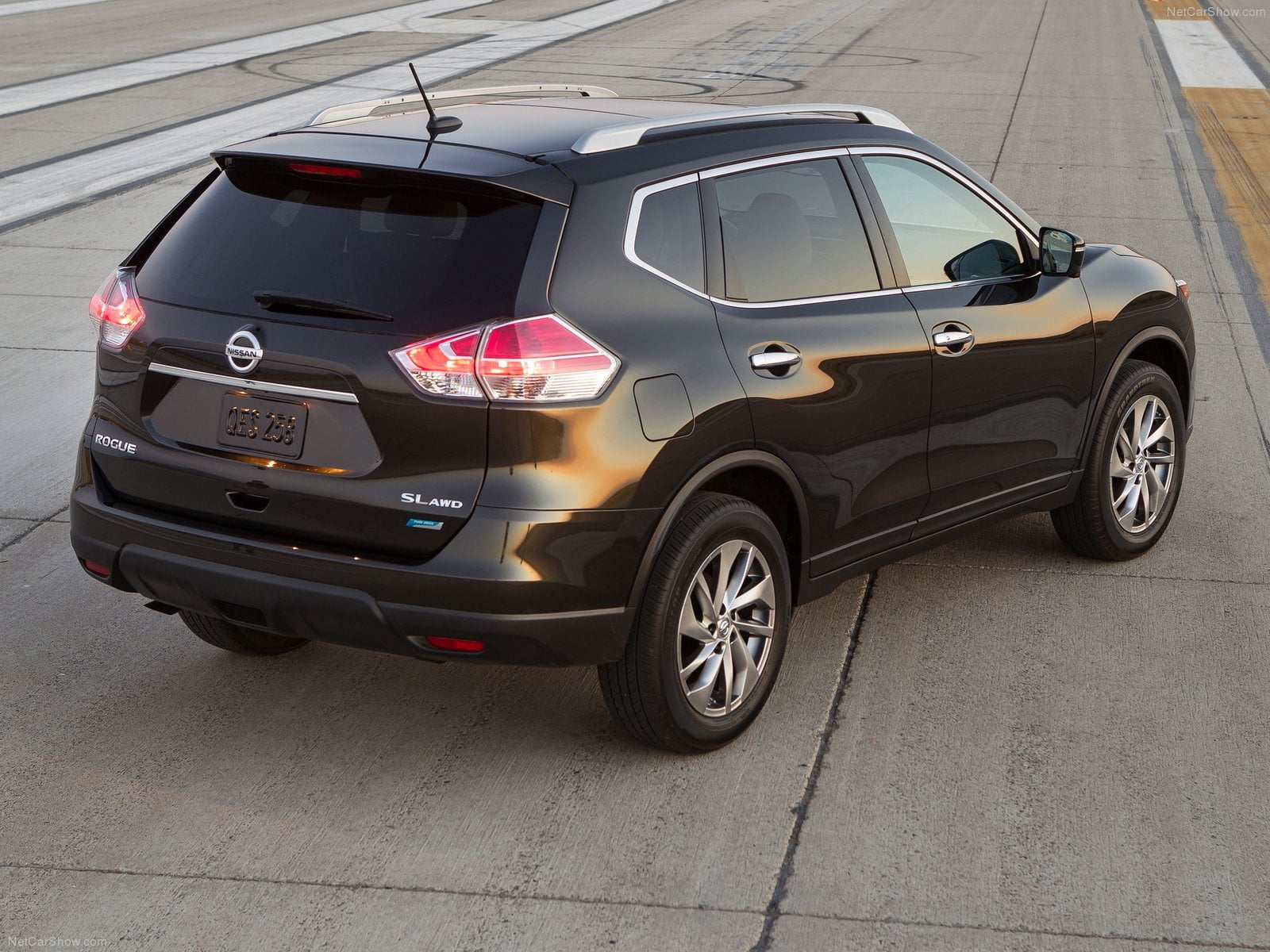 World Best Selling SUV 2015 was led again by Honda CR-V although losing sales and while the Toyota RAV4 has reduced almost all the gap. The Chinese Haval6 jumped in 6th place
Definition
According to the Merriam-Webster dictionary, a "Sport utility vehicle" is "a rugged automotive vehicle similar to a station wagon but built on a light-truck chassis". The "SUV" term is defined as "a large vehicle that is designed to be used on rough surfaces but that is often used on city roads or highways.The "SUV" acronym "is still used to describe nearly anything with available all-wheel drive and raised ground clearance.
So, we can affirm that the leader has not changed. It is the Honda CR-V that was registered in 700.920 units, down 2.2% from the correspondent period last year and 55.000 units from the record volume hit in the 2013.
Fueled by the last generation success (launched in the 2014 and now produced in Russia as well), the Toyota RAV4 ranks second having reduced the gap to the leadership. Sales have been 664.314 (+5.3%) at record level after 21 years of production.
On the third step of the podium the Volkswagen Tiguan with 502.108 sales (+1.8%), the new record for the model, and it was followed by the Kia Sportage with 449.718 (-1.2%) and the Nissan X-Trail, at new record of 378.125 (+49.7%).
The great news is represented by a Chinese Haval H6, actually sold just in the country of origin, advanced in 6th place, up 3 spots, with 373.229 units ahead of the Ford Escape, 7th with 372.367 (-1.0%), the Hyundai Santa Fe with 365.352 (-3.6%), the Mazda CX-5 with 361.015 (+1.9%, new record) and the Nissan Qashqai with 355.368 (-2.3%).
Others models have reported outstanding performance like the Nissan Rogue, 11th with +39.0% at 326.882 (new record), the recently face lifted Hyundai Tucson, 12th with 302.771 (+53.7%), the Jeep Cherokee, 13th with 301.528 (+26.8%).
F2M Mobility Database
Thanks to the powerful F2M mobility database expanded, day after day, collecting sales of over 3.500 different models in all countries in the World, we can provide any kind of segmentation including this one. On demand, we are able to extract similar data for any segment in any country or regional area.
Below, you can sort our interactive tables to see data regarding Brands, Groups and Models. Please bear in mind that sales data are subject to adjustments as sources will update their information. This report is updated at the publishing date and will not be modified while the next on this subject will always have the year to date data updated.
| Rank 2015 | Rank 2014 | Model | Sales 2015 | Sales 2014 | Var 2015 | Share 2015 | Share 2014 |
| --- | --- | --- | --- | --- | --- | --- | --- |
| 1 | 1 | Honda CR-V | 700.920 | 714.908 | -2,0% | 3,1% | 3,8% |
| 2 | 2 | Toyota RAV4 | 664.314 | 631.120 | 5,3% | 2,9% | 3,3% |
| 3 | 3 | Volkswagen Tiguan | 502.108 | 493.030 | 1,8% | 2,2% | 2,6% |
| 4 | 4 | Kia Sportage | 449.718 | 455.064 | -1,2% | 2,0% | 2,4% |
| 5 | 18 | Nissan X-Trail | 378.125 | 252.542 | 49,7% | 1,7% | 1,3% |
| 6 | 10 | Haval H6 | 373.229 | 315.881 | 18,2% | 1,6% | 1,7% |
| 7 | 6 | Ford Escape | 372.637 | 376.561 | -1,0% | 1,6% | 2,0% |
| 8 | 5 | Hyundai Santa fe | 365.356 | 378.998 | -3,6% | 1,6% | 2,0% |
| 9 | 8 | Mazda CX-5 | 361.015 | 354.230 | 1,9% | 1,6% | 1,9% |
| 10 | 7 | Nissan Qashqai | 355.638 | 363.884 | -2,3% | 1,6% | 1,9% |
| 11 | 20 | Nissan Rogue | 326.882 | 235.119 | 39,0% | 1,4% | 1,2% |
| 12 | 27 | Hyundai Tucson | 302.771 | 196.958 | 53,7% | 1,3% | 1,0% |
| 13 | 19 | Jeep Cherokee | 301.528 | 237.786 | 26,8% | 1,3% | 1,3% |
| 14 | 15 | Chevrolet Equinox | 300.880 | 262.003 | 14,8% | 1,3% | 1,4% |
| 15 | 17 | Ford Explorer | 299.065 | 259.997 | 15,0% | 1,3% | 1,4% |
| 16 | 12 | Jeep Grand Cherokee | 277.316 | 280.326 | -1,1% | 1,2% | 1,5% |
| 17 | 11 | Subaru Forester | 276.696 | 285.497 | -3,1% | 1,2% | 1,5% |
| 18 | 24 | Kia Sorento | 272.315 | 218.279 | 24,8% | 1,2% | 1,1% |
| 19 | 9 | Hyundai ix35 | 266.351 | 346.787 | -23,2% | 1,2% | 1,8% |
| 20 | 16 | Ford Kuga | 264.530 | 261.124 | 1,3% | 1,2% | 1,4% |
| 21 | 14 | Toyota Highlander | 257.479 | 263.005 | -2,1% | 1,1% | 1,4% |
| 22 | 21 | Jeep Wrangler | 257.170 | 234.846 | 9,5% | 1,1% | 1,2% |
| 23 | 22 | Nissan Versa | 246.055 | 231.209 | 6,4% | 1,1% | 1,2% |
| 24 | 13 | Ford Ecosport | 245.386 | 274.453 | -10,6% | 1,1% | 1,4% |
| 25 | 33 | Ford Edge | 230.828 | 155.572 | 48,4% | 1,0% | 0,8% |
| 26 | 241 | Honda HR-V | 227.108 | 3.767 | 5928,9% | 1,0% | 0,0% |
| 27 | 28 | Peugeot 2008 | 222.757 | 189.003 | 17,9% | 1,0% | 1,0% |
| 28 | 29 | Renault Captur | 209.667 | 172.951 | 21,2% | 0,9% | 0,9% |
| 29 | 46 | Honda Vezel | 201.834 | 125.048 | 61,4% | 0,9% | 0,7% |
| 30 | 101 | JAC Refine S3 | 196.779 | 50.140 | 292,5% | 0,9% | 0,3% |
| 31 | 30 | Subaru Outback | 196.728 | 168.741 | 16,6% | 0,9% | 0,9% |
| 32 | 25 | Nissan Juke | 188.775 | 210.430 | -10,3% | 0,8% | 1,1% |
| 33 | 26 | Toyota Prado | 188.470 | 205.826 | -8,4% | 0,8% | 1,1% |
| 34 | 99 | ChangAn CS75 | 186.623 | 52.991 | 252,2% | 0,8% | 0,3% |
| 35 | 39 | BMW X5 | 179.770 | 144.955 | 24,0% | 0,8% | 0,8% |
| 36 | 37 | Opel Mokka | 177.769 | 150.683 | 18,0% | 0,8% | 0,8% |
| 37 | 62 | ChangAn CS35 | 171.807 | 102.315 | 67,9% | 0,8% | 0,5% |
| 38 | 102 | Haval H2 | 168.517 | 49.351 | 241,5% | 0,7% | 0,3% |
| 39 | 65 | Chevrolet Trax | 164.692 | 99.267 | 65,9% | 0,7% | 0,5% |
| 40 | 104 | Beijing Auto Huansu S3 | 164.436 | 48.506 | 239,0% | 0,7% | 0,3% |
| 41 | 32 | Dacia Duster | 163.943 | 162.664 | 0,8% | 0,7% | 0,9% |
| 42 | 212 | Jeep Renegade | 163.270 | 7.860 | 1977,2% | 0,7% | 0,0% |
| 43 | 161 | Buick Envision | 162.941 | 19.683 | 727,8% | 0,7% | 0,1% |
| 44 | 36 | Mitsubishi Outlander | 162.388 | 151.786 | 7,0% | 0,7% | 0,8% |
| 45 | 23 | Renault Duster | 161.627 | 228.635 | -29,3% | 0,7% | 1,2% |
| 46 | 70 | Dongfeng Fengguang 330/370 | 160.439 | 88.815 | 80,6% | 0,7% | 0,5% |
| 47 | 42 | Buick Encore | 155.860 | 138.234 | 12,8% | 0,7% | 0,7% |
| 48 | 41 | Toyota Land Cruiser | 152.435 | 140.199 | 8,7% | 0,7% | 0,7% |
| 49 | 40 | Dodge Journey | 151.356 | 142.181 | 6,5% | 0,7% | 0,7% |
| 50 | 50 | Honda Pilot | 149.719 | 121.054 | 23,7% | 0,7% | 0,6% |
| 51 | 48 | Jeep Patriot | 149.173 | 122.422 | 21,9% | 0,7% | 0,6% |
| 52 | 31 | Lexus RX | 147.478 | 164.811 | -10,5% | 0,7% | 0,9% |
| 53 | 44 | Audi Q5 | 146.851 | 130.704 | 12,4% | 0,6% | 0,7% |
| 54 | 378 | Baojun 560 | 145.007 | - | #DIV/0! | 0,6% | 0,0% |
| 55 | 35 | Mitsubishi ASX | 143.856 | 152.932 | -5,9% | 0,6% | 0,8% |
| 56 | 43 | Toyota Fortuner | 141.659 | 137.216 | 3,2% | 0,6% | 0,7% |
| 57 | 34 | Peugeot 3008 | 140.419 | 155.426 | -9,7% | 0,6% | 0,8% |
| 58 | 38 | BMW X3 | 138.750 | 149.250 | -7,0% | 0,6% | 0,8% |
| 59 | 163 | Lexus NX | 134.556 | 19.215 | 600,3% | 0,6% | 0,1% |
| 60 | 378 | GAC Trumpchi GS4 | 131.016 | - | #DIV/0! | 0,6% | 0,0% |
| 61 | 53 | Chevrolet Traverse | 128.678 | 112.648 | 14,2% | 0,6% | 0,6% |
| 62 | 55 | Cadillac SRX | 128.182 | 108.294 | 18,4% | 0,6% | 0,6% |
| 63 | 51 | GMC Terrain | 126.801 | 119.973 | 5,7% | 0,6% | 0,6% |
| 64 | 59 | Audi Q3 | 125.870 | 106.671 | 18,0% | 0,6% | 0,6% |
| 65 | 45 | Jeep Compass | 125.472 | 127.624 | -1,7% | 0,6% | 0,7% |
| 66 | 56 | Chery Tiggo 3 | 120.357 | 107.319 | 12,1% | 0,5% | 0,6% |
| 67 | 60 | Volvo XC60 | 119.878 | 104.047 | 15,2% | 0,5% | 0,5% |
| 68 | 84 | Mercedes GLA | 118.982 | 67.683 | 75,8% | 0,5% | 0,4% |
| 69 | 299 | Honda XR-V | 118.749 | 526 | 22475,9% | 0,5% | 0,0% |
| 70 | 58 | Audi Q5L | 114.000 | 106.999 | 6,5% | 0,5% | 0,6% |
| 71 | 54 | Nissan Pathfinder | 112.278 | 112.636 | -0,3% | 0,5% | 0,6% |
| 72 | 47 | Chevrolet Tahoe | 111.653 | 123.251 | -9,4% | 0,5% | 0,6% |
| 73 | 221 | BYD S7 | 110.088 | 6.549 | 1581,0% | 0,5% | 0,0% |
| 74 | 69 | GMC Acadia | 105.529 | 92.619 | 13,9% | 0,5% | 0,5% |
| 75 | 74 | Toyota 4Runner | 104.442 | 83.278 | 25,4% | 0,5% | 0,4% |
| 76 | 147 | Hyundai ix25 | 102.755 | 24.721 | 315,7% | 0,5% | 0,1% |
| 77 | 49 | Land Rover Range Rover Evoque | 100.806 | 121.791 | -17,2% | 0,4% | 0,6% |
| 78 | 68 | Skoda Yeti | 99.792 | 96.859 | 3,0% | 0,4% | 0,5% |
| 79 | 78 | Subaru XV Crosstrek | 97.374 | 77.895 | 25,0% | 0,4% | 0,4% |
| 80 | 94 | Nissan Murano | 92.416 | 59.839 | 54,4% | 0,4% | 0,3% |
| 81 | 63 | Mercedes M Class | 90.848 | 102.081 | -11,0% | 0,4% | 0,5% |
| 82 | 61 | Mahindra Bolero | 90.410 | 103.565 | -12,7% | 0,4% | 0,5% |
| 83 | 73 | Land Rover Range Rover Sport | 86.556 | 83.711 | 3,4% | 0,4% | 0,4% |
| 84 | 378 | Dongfeng Joyear SUV | 84.124 | - | #DIV/0! | 0,4% | 0,0% |
| 85 | 92 | Audi Q7 | 83.264 | 61.797 | 34,7% | 0,4% | 0,3% |
| 86 | 342 | Fiat 500X | 81.235 | 107 | 75820,7% | 0,4% | 0,0% |
| 87 | 374 | Mazda CX-3 | 81.092 | 3 | 2702953,3% | 0,4% | 0,0% |
| 88 | 116 | Porsche Macan | 77.820 | 38.036 | 104,6% | 0,3% | 0,2% |
| 89 | 57 | BMW X1 | 75.931 | 107.040 | -29,1% | 0,3% | 0,6% |
| 90 | 378 | Brilliance V3 | 75.293 | - | #DIV/0! | 0,3% | 0,0% |
| 91 | 81 | Dodge Durango | 73.287 | 74.903 | -2,2% | 0,3% | 0,4% |
| 92 | 140 | Citroen C4 Cactus | 72.213 | 28.373 | 154,5% | 0,3% | 0,1% |
| 93 | 82 | Porsche Cayenne | 71.070 | 70.261 | 1,2% | 0,3% | 0,4% |
| 94 | 95 | Land Rover Range Rover | 70.855 | 58.559 | 21,0% | 0,3% | 0,3% |
| 95 | 67 | Chery Tiggo 5 | 69.470 | 97.317 | -28,6% | 0,3% | 0,5% |
| 96 | 52 | Chevrolet Captiva | 68.544 | 112.942 | -39,3% | 0,3% | 0,6% |
| 97 | 72 | Audi Q3L | 68.519 | 87.311 | -21,5% | 0,3% | 0,5% |
| 98 | 83 | Buick Enclave | 67.565 | 68.085 | -0,8% | 0,3% | 0,4% |
| 99 | 80 | Acura MDX | 66.541 | 75.170 | -11,5% | 0,3% | 0,4% |
| 100 | 275 | Citroen C3-XR | 66.487 | 1.246 | 5236,0% | 0,3% | 0,0% |
(561)